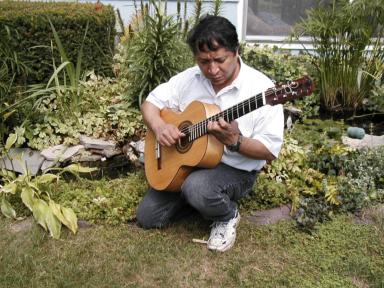 Victor was born in Comerio, Puerto Rico, but grew up in Springfield, Massachusetts. He began playing the guitar at the age of 16. As a highschool student, he performed at Springfield Tech. High School for their Springfield Tech. Variety Show. Every year the best musician of the senior class was chosen to perform with the school orchestra. In 1965 he was awarded that honor and was requested to perform a solo with the school orchestra during graduation ceremonies. His career as a guitarist continued with performances at a National Public Radio show run by Julio Torres and Sonia Vivas for various years. During his mid twenties, Victor worked as an engineer and performed very little during this 10 year period. His job as an engineer took him from Springfield, Mass. to Tucson, Arizona in 1980. His stay in Tucson only lasted until 1983 when he moved to Syracuse and was offered a job as a manufacturing engineer in the Cable TV industry. At this point Victor began playing guitar again, part time. It wasn't until 1995 that he left his job at Philips and was able to devote all of his time to focus on his passion for the guitar through performing, teaching, and lutherie (guitar building). He was able to offer his services as a guitar instructor at the Guitar Outlet in Marketplace Mall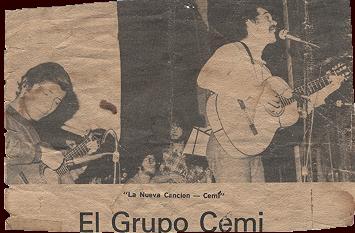 and Carousel Mall between 1995 and 1996. In 1996 Victor continued his guitar teaching as an instructor for Daddys music until 1997. Since then he has moved on and continues his guitar instruction independently. He also directed his focus more towards guitar building and performing. Check his performances page for information regarding his career as a performer and his guitar building page for a peek at his work as a luthier. Currently he has several students, performs weekly, and in his spare time works his latest guitar work in progress. Victor's experience as a performer spans a period of over 30 years and he has developed a big following in the Central New York area. Please browse the rest of this site to see if any of his services might suit your needs.
To read what others have written about Victor and get a better picture of his background, click one of the links below. Be sure to check out the TV interview with Victor for an in-depth report including additional information about his background.